Mid Digital Copywriter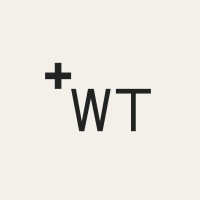 Wunderman Thompson Brazil
Marketing & Communications
Posted on Wednesday, May 17, 2023
Wunderman Thompson
Department: Client Services
Location:
South Africa

,
Last Updated:
6/4/2023
Who we are:
At Wunderman Thompson we exist to inspire growth for ambitious brands. Part creative agency, part consultancy and part technology company, our experts provide end-to-end capabilities at a global scale to deliver inspiration across the entire brand and customer experience.
We are 20,000 strong in 90 markets around the world; our people bring together creative storytelling, diverse perspectives, inclusive thinking, and highly specialized vertical capabilities to drive growth for our clients. We offer deep expertise across the entire customer journey, including communications, commerce, consultancy, CRM, CX, data, production, and technology.

Position Description
To conceptualise high quality creative ideas and present written copy, whilst staying true to the strategy and within the parameters of the brief, budget and allocated time

Main Areas of Responsibility
• Understand client strategies, business problems and briefs, and translate these into creative solutions and executions
• Know and understand clients' corporate identities and needs
• Collaborate with an art director to conceptualise and execute great ideas
• Write copy for various mediums
• Proof-read work and those of my colleagues
• Record scripts for radio, TVCs and AVs, and direct VO artists
• Collaborate with production houses to bring creative concepts to life
• Follow direction from superiors and guide and support junior creative staff
• Working closely with Account Management, Traffic and other creative to manage, meet and hopefully exceed clients' expectations
• Liaise with the Traffic Department to ensure the job deadline is adhered to
• Review work with the Creative Director, followed by AM
• Deliver presentations to pitch concepts to AM and Client
• Work within a highly charged team environment and be a support to fellow team members
• Stay on top of industry trends and apply such learnings in order to deliver relevant, fresh ideas that are on par with and, even ahead of, industry standards
Key Measures
• To interpret briefs and execute the written copy according to client style guides and creative intelligence
• Work accurately
• Liaise effectively and clearly with internal and external interfaces
• Work within allocated time and budget
• Accurate logging of administration
• Good team player
Experience/Qualifications Required
• Matric
• A strong command of the English language
• Relevant tertiary degree
• 3 - 4 years' experience in an advertising agency
At Wunderman Thompson, we are committed to actively building a diverse, equitable and inclusive workplace where everyone feels welcomed, valued and heard, and is treated with dignity and respect. As leaders and creative partners across industries, it is our responsibility to cultivate an environment reflective of our greatest asset; our people. We believe that this commitment inspires growth and delivers equitable outcomes for everyone as well as the clients and communities we serve.
Wunderman Thompson is a WPP agency. For more information, please visit our website and follow Wunderman Thompson on our social channels via Twitter, Facebook, LinkedIn, and Instagram.
Note: We rely on legitimate interest as a legal basis for processing personal information under the GDPR for purposes of recruitment and applications for employment.
When you click the "Submit Application" button below, this will send any information you add below to Wunderman Thompson. Before you do this, we think it's a good idea to read through our Recruitment Privacy Policy. California residents should read our California Recruitment Privacy Notice. This explains what we do with your personal data when you apply for a role with us, and, how you can update the information you have provided us with or how to remove it.