Sales Director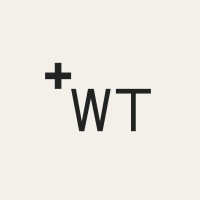 Wunderman Thompson
Sales & Business Development
Posted on Thursday, November 2, 2023
Sales Director
Wunderman Thompson
Department: Client Services
Location:
Wunderman Thompson Technology North America

,
Last Updated:
11/1/2023
Who we are:
At Wunderman Thompson we exist to inspire growth for ambitious brands. Part creative agency, part consultancy and part technology company, our experts provide end-to-end capabilities at a global scale to deliver inspiration across the entire brand and customer experience.
We are 20,000 strong in 90 markets around the world; our people bring together creative storytelling, diverse perspectives, inclusive thinking, and highly specialized vertical capabilities to drive growth for our clients. We offer deep expertise across the entire customer journey, including communications, commerce, consultancy, CRM, CX, data, production, and technology.
Are you a results-oriented individual that is motivated by the opportunity to make money and continuously exceeds your sales quotas? Are you passionate about the digital industry and committed to customer satisfaction? Then find out why Wunderman Thompson Apps is a smarter solution for clients.
We are looking for a Sales Director to join our growing team. As a Sales Director, you will follow up on leads, qualify them, and work with prospects to identify their pain points and sell them the digital solution that best meets their customer, business and technical needs. You will work closely with client stakeholders at all levels so must have superb communication and presentation skills.
What you'll be doing
Meet and proactively drive to succeed an annual quota
Lead qualification
Upselling and leveraging business from new customer relationships
Close sales by demonstrating an understanding of current and long term customer needs and proposing the appropriate solution
Develop and maintain exceptional knowledge of our solutions (mobile, TV, wearable, voice and car apps), their features, benefits, and technical aspects
Develop and maintain an exceptional knowledge of our digital offerings including Digital Strategy, Digital Technology and Creative Services
You should bring to the table
Bachelor's degree from a 4 year college or university is preferred
5+ years of technology and/or creative sales experience, preferably in the digital products industry
Successfully sold technology solutions to enterprise-level clientele
Demonstrated ability of meeting or exceeding multi-million dollar quotas
Demonstrated success in driving and closing deals
Strong technical aptitude
Proven consultative sales solution skills
Strong presentation skills and demonstrated effectiveness communicating with key stakeholders
At Wunderman Thompson, we are committed to actively building a diverse, equitable and inclusive workplace where everyone feels welcomed, valued and heard, and is treated with dignity and respect. As leaders and creative partners across industries, it is our responsibility to cultivate an environment reflective of our greatest asset; our people. We believe that this commitment inspires growth and delivers equitable outcomes for everyone as well as the clients and communities we serve.
Wunderman Thompson is a WPP agency.  For more information, please visit our website and follow Wunderman Thompson on our social channels via Twitter, Facebook, LinkedIn, and Instagram. 
Note: We rely on legitimate interest as a legal basis for processing personal information under the GDPR for purposes of recruitment and applications for employment.
When you click the "Submit Application" button below, this will send any information you add below to Wunderman Thompson. Before you do this, we think it's a good idea to read through our Recruitment Privacy Policy. California residents should read our California Recruitment Privacy Notice. This explains what we do with your personal data when you apply for a role with us, and, how you can update the information you have provided us with or how to remove it.
When you click the "Submit Application" button above, this will send any information you add below to Wunderman Thompson. Before you do this, we think it's a good idea to read through our
Recruitment Privacy Policy
. California residents should read our
California Recruitment Privacy Notice
. This explains what we do with your personal data when you apply for a role with us, and, how you can update the information you have provided us with or how to remove it.