Global Vertical Lead (Financial Services & Insurance)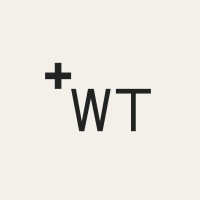 Wunderman Thompson
Accounting & Finance
Posted on Wednesday, November 1, 2023
Global Vertical Lead (Financial Services & Insurance)
Wunderman Thompson
Department: Executive
Location:
EMEA HQ

,
Last Updated:
10/31/2023
Who we are:
At Wunderman Thompson we exist to inspire growth for ambitious brands. Part creative agency, part consultancy and part technology company, our experts provide end-to-end capabilities at a global scale to deliver inspiration across the entire brand and customer experience.
We are 20,000 strong in 90 markets around the world; our people bring together creative storytelling, diverse perspectives, inclusive thinking, and highly specialized vertical capabilities to drive growth for our clients. We offer deep expertise across the entire customer journey, including communications, commerce, consultancy, CRM, CX, data, production, and technology.
Who we're looking for:
WT Commerce, Technology & Transformation is the business unit of Wunderman Thompson which brings together its wider offering with a focus to deliver sales and marketing performance at scale. As we go from strength-to-strength, building out our global offering as well as aligning to a more vertical specific focus, we are looking for a Senior Commercial Sales Leader to fulfil a hybrid role.
The primary focus of the Global Vertical Lead is to consultatively sell to two identified global accounts in a specific vertical. Aligning with the relevant WT Global Client Leads (GCL's) on their strategic growth initiatives (as part of their growth plan) to drive increased YoY topline revenue growth – by bringing in and selling the wider WT Commerce, Technology & Transformation offering – business transformation, content & experience, performance media, commerce and personalisation & loyalty.
In turn, being client facing we would expect the ideal candidate to use their knowledge and experience to drive our global thinking and strategic approach across all our markets for the specific vertical to support the development of vertical blueprints. This will include positioning, GTM, enablement and capability development to ensure we are aligned as to how to 'win' in the vertical.
What you'll be doing:
Responsible for top line revenue growth for WT Commerce, Technology & Transformation for two of our Global Accounts in the FS&I sector
Accountable for sales, advisory and delivery of client engagements, programs and services on or above client expectations
Working closely with the relevant GCL to extend existing client engagements to include the WT 'Capabilities' proposition in both existing and new markets leading to increased revenue
Develop and manage strong client relationships at C-level or just below in order to accompany clients through their transformation and make WT Commerce, Technology & Transformation the most trusted strategic partner for our clients
Responsible for client budget, forecast and report activities on a monthly and quarterly basis working towards an annual objective of revenues and margin targets from a WT Commerce, Technology & Transformation perspective
To lead the Global positioning for a specific vertical – working closely with the wider teams to ensure we have a GTM proposition and strategy that resonates with an IT stakeholder audience.
Success Criteria:
Within 2 years achieve double-digit top-line growth for dedicated existing client portfolio
Gross margins for your existing clients at company average or above
Successfully increase Share-of-Wallet at existing clients on services that they previously haven't used WT 'Capabilities' for in both existing and new markets – specifically within business transformation related activities and services
Main contribution to sales pipeline generation
Lead new engagements with global/strategic potential fitting the full WT Commerce, Technology & Transformation service proposition
Secure high CSAT for the client engagements you lead
Accurate and timely forecasting and reporting on sales activities and existing client engagements
Positive feedback from internal stakeholders and delivery organisation on collaboration, communication and motivation abilities.
What you'll need:
Senior Commercial Sales leader with proven track record of successfully selling and delivering digital business transformation projects for enterprise clients, resulting in YoY growth of the portfolio
A minimum of 10 years of selling, commercial and strategic consulting experience within the digital industry domain – selling to IT, Operations and Sales, with a preference of 3 years global experience
Comes with and can demonstrate ability to build strong and meaningful enterprise client network at C-level within the FS&I sector
Entrepreneurial spirit, who thrives with a certain level of uncertainty and autonomy, yet manages to navigate among multiple stakeholders (internally and externally) to secure structured and successful client engagements
Personality and approach: Collaborative, positive, result driven, energetic, self-driven, ethical, emphatic, robust, daring, executional (can do - get things done attitude)
Strong communication, motivational and active listening skills
Culturally aligned with the Wunderman Thompson values, culture and guiding principles 
Fluent in both written and verbal English at negotiation level is required
Comfortable with travelling if and when required but we would expect the ideal candidate to spend the proportion of the time with the client and potentially onsite at their location.
At Wunderman Thompson, we are committed to actively building a diverse, equitable and inclusive workplace where everyone feels welcomed, valued and heard, and is treated with dignity and respect. As leaders and creative partners across industries, it is our responsibility to cultivate an environment reflective of our greatest asset; our people. We believe that this commitment inspires growth and delivers equitable outcomes for everyone as well as the clients and communities we serve.
Wunderman Thompson is a WPP agency.  For more information, please visit our website and follow Wunderman Thompson on our social channels via Twitter, Facebook, LinkedIn, and Instagram. 
Note: We rely on legitimate interest as a legal basis for processing personal information under the GDPR for purposes of recruitment and applications for employment.
When you click the "Submit Application" button below, this will send any information you add below to Wunderman Thompson. Before you do this, we think it's a good idea to read through our Recruitment Privacy Policy. California residents should read our California Recruitment Privacy Notice. This explains what we do with your personal data when you apply for a role with us, and, how you can update the information you have provided us with or how to remove it.
When you click the "Submit Application" button above, this will send any information you add below to Wunderman Thompson. Before you do this, we think it's a good idea to read through our
Recruitment Privacy Policy
. California residents should read our
California Recruitment Privacy Notice
. This explains what we do with your personal data when you apply for a role with us, and, how you can update the information you have provided us with or how to remove it.