Account Executive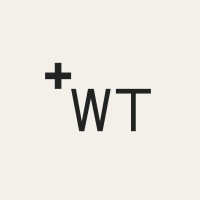 Wunderman Thompson
Sales & Business Development
Posted on Friday, October 27, 2023
Account Executive
Wunderman Thompson
Department: Marketing
Location:
Pennsylvania - Remote Workplace

,
Last Updated:
10/30/2023
Who we are:
At Wunderman Thompson we exist to inspire growth for ambitious brands. Part creative agency, part consultancy and part technology company, our experts provide end-to-end capabilities at a global scale to deliver inspiration across the entire brand and customer experience.
We are 20,000 strong in 90 markets around the world; our people bring together creative storytelling, diverse perspectives, inclusive thinking, and highly specialized vertical capabilities to drive growth for our clients. We offer deep expertise across the entire customer journey, including communications, commerce, consultancy, CRM, CX, data, production, and technology.
Account Executive - Events
Wunderman Thompson Marketing Events Program is a large global community of approximately 400 employees sitting at the intersection of a major Tech Client and our Global Agency teams.
We coordinate campaigns and events for and across the internal stakeholders, WT Global Service Delivery Hub teams, and third-party agencies. Campaigns help generate sales leads then scores and processes according to their sales strategy.
Global Partner Solutions (GPS) is an expertise group within the Studio Program responsible for coordinating and executing variety of Events, as well as global and local demand generation activities focusing on business customers.
Purpose of the job:
The Account Executive for Global Partner Solutions (GPS) plans, sets-up and executes a major technology client's demand generation and engagement activities, in person events, and e-mail and content marketing.
In this role the Account Executive acts primarily as a single point of contact for marketing execution and is also a project manager who co-ordinates internal WT resources, external stakeholders, client partners and third-party vendors.
Responsibilities:
Events planning & Set-up
Schedules and sets-up in-person, virtual and hybrid events requested by Microsoft partners

Provides support on different types of events in line with corporate guidelines and brand initatives

Provides consultation on Event Platforms & internal event management tools to connect and inform both internal and external stakeholders

Co-ordinates event preparation with venue providers, catering companies and other vendors in case of on-site events, including management of their cost in-line with Agreement signed with the client partner requesting the event

Opens, initiates and manages Purchase Orders for each event

Manages Partner CRM entries
Execution, Communication & Project Management
Act as Project Manager with full responsibility for activity execution and its results

Co-ordinates event execution with all parties involved in an activity

Co-ordinates communications related to the event – before, during and after event: regional blogs, partner stories, event communications
Data & Insights
Collects, interprets and reports results of activities, makes recommendation to key stakeholders on improvements

Ensures all business leads are properly registered

Validates all customer journey data flow
Subject Matter Expertise & Stakeholder Management
Advises stakeholders on overall activities execution processes, KPIs, deployment of tools and services

Acts as advisor on commercial marketing tools and services
Required skills & competencies:
Ideally 1-3+ years experience in execution of any marketing-related initiatives, including 1+ year experience in events management

High level of compliance with company rules & processes, e. g. personal data protection or brand guidelines

Proven project management skills & experience, readiness to assume responsibility for own KPIs, track activities progress and meet critical deadlines

Solid skills in Microsoft Office tools and software: Word, Excel, PowerPoint, Outlook, Teams

Solid command skills and ability to share often complex information in structured way

Comfort in dealing with client's and third-party stakeholders

Ability to simultaneously manage multiple events and activities, and ability to prioritize urgent and important tasks

A strong team player with ability to establish working relations with culturally diverse internal and external partners

Strong in problem solving skills and orientation to detail
The base salary range for this position at the time of this posting is indicated below. Individual compensation varies based on job-related factors, including location, business needs, level of responsibility, experience, and qualifications. We offer a competitive benefits package, click
WPP Benefits
for more details.
_
At Wunderman Thompson, we are committed to actively building a diverse, equitable and inclusive workplace where everyone feels welcomed, valued and heard, and is treated with dignity and respect. As leaders and creative partners across industries, it is our responsibility to cultivate an environment reflective of our greatest asset; our people. We believe that this commitment inspires growth and delivers equitable outcomes for everyone as well as the clients and communities we serve.
Wunderman Thompson is a WPP agency.  For more information, please visit our website and follow Wunderman Thompson on our social channels via Twitter, Facebook, LinkedIn, and Instagram. 
Note: We rely on legitimate interest as a legal basis for processing personal information under the GDPR for purposes of recruitment and applications for employment.
When you click the "Submit Application" button below, this will send any information you add below to Wunderman Thompson. Before you do this, we think it's a good idea to read through our Recruitment Privacy Policy. California residents should read our California Recruitment Privacy Notice. This explains what we do with your personal data when you apply for a role with us, and, how you can update the information you have provided us with or how to remove it.
When you click the "Submit Application" button above, this will send any information you add below to Wunderman Thompson. Before you do this, we think it's a good idea to read through our
Recruitment Privacy Policy
. California residents should read our
California Recruitment Privacy Notice
. This explains what we do with your personal data when you apply for a role with us, and, how you can update the information you have provided us with or how to remove it.