Senior Art Director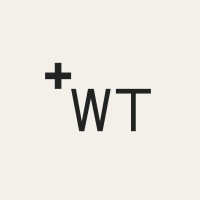 Wunderman Thompson
Software Engineering
Posted on Monday, October 16, 2023
Senior Art Director
Wunderman Thompson
Department: Creative
Expertise: Communications
Location:
Wunderman Thompson MENA

,
Last Updated:
10/16/2023
Who we are:
At Wunderman Thompson we exist to inspire growth for ambitious brands. Part creative agency, part consultancy and part technology company, our experts provide end-to-end capabilities at a global scale to deliver inspiration across the entire brand and customer experience.
We are 20,000 strong in 90 markets around the world; our people bring together creative storytelling, diverse perspectives, inclusive thinking, and highly specialized vertical capabilities to drive growth for our clients. We offer deep expertise across the entire customer journey, including communications, commerce, consultancy, CRM, CX, data, production, and technology.
Job Overview:
Contribute in big idea development and develop visual appearance of campaigns.
Main Responsibilities:
Develop the visual appearance of campaigns
Brainstorm with Planning Account Management and Creative teams to create and develop concepts
Conduct research to stay up to date with latest communication trends
Provide creative ideas that fit clients' needs
Attend client presentations and sell concepts
Attend photo shoots, recordings etc and ensure creative requirements are applied
Supervise and train junior members of the Creative team
Coordinate with the Production team to ensure quality standards are met during the production process
Qualifications:
BA/BS in Advertising Design, Graphic Design or similar major is a must
6 years experience as an Art Director in an Advertising Agency
Computer skills: Adobe CC (Photoshop, Illustrator..)Microsoft Office, animation is a plus
Strong creative portfolio that demonstrates versatility
Knowledge of all production processes (print and broadcast)
Knowledge of typography
Team player
Skills
Creative integrity and exposure to local and global markets
Time management, presentation and selling skills
Communication and organizational skills
Photographic skills
At Wunderman Thompson, we are committed to actively building a diverse, equitable and inclusive workplace where everyone feels welcomed, valued and heard, and is treated with dignity and respect. As leaders and creative partners across industries, it is our responsibility to cultivate an environment reflective of our greatest asset; our people. We believe that this commitment inspires growth and delivers equitable outcomes for everyone as well as the clients and communities we serve.
Wunderman Thompson is a WPP agency.  For more information, please visit our website and follow Wunderman Thompson on our social channels via Twitter, Facebook, LinkedIn, and Instagram. 
Note: We rely on legitimate interest as a legal basis for processing personal information under the GDPR for purposes of recruitment and applications for employment.
When you click the "Submit Application" button below, this will send any information you add below to Wunderman Thompson. Before you do this, we think it's a good idea to read through our Recruitment Privacy Policy. California residents should read our California Recruitment Privacy Notice. This explains what we do with your personal data when you apply for a role with us, and, how you can update the information you have provided us with or how to remove it.
When you click the "Submit Application" button above, this will send any information you add below to Wunderman Thompson. Before you do this, we think it's a good idea to read through our
Recruitment Privacy Policy
. California residents should read our
California Recruitment Privacy Notice
. This explains what we do with your personal data when you apply for a role with us, and, how you can update the information you have provided us with or how to remove it.