New Business Analyst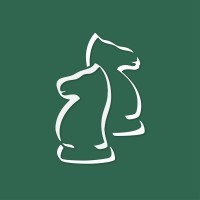 Strategic Financial Partners
Administration · Full-time
Memphis, TN, USA
Posted on Monday, March 6, 2023
Job Duties Summary:
As the New Business Analyst the individual will work closely with their assigned advisors and home office underwriters for processing new business while being proactive with processing and follow-up on all issues related to business being processed.
Major Responsibilities:
Will work directly with assigned advisors, underwriters, other new business analysts and management on all aspects of new business processing. To include but not limited to the following items listed below.
Work with advisors/sales assistants on all new business.
Investigate any issues that arise for new business entries this could be system or advisor errors.
Follow up on all outstanding items with the advisor/assistant.
Follow up with all companies with APS.
Liaison with the underwriters and advisors to move business to the approval and issued status.
Assist advisors with EZApp & Coverpath.
Manage pipeline and ensure pipeline is up to date and accurate.
Report cases promptly to ensure timely payment to the advisors.
Input PAC information accurately and timely.
Review the cases to ensure the cases are being process timely.
Delivery receipt processing/follow-up with advisors and home office.
Print contracts when necessary.
Prepare home office overnight daily with all paperwork required to go to home office.
Train new advisors and assistants with processes of for new business.
Continuous training for established advisors and assistants.
Communicating processing timelines with Advisors.
Communicate issues that arise to Chief Operating Officer.
Work with Sales Managers/Site Leaders on the case inventory for their units.
Additional Duties:
Enter MMLIS checks to the check log in Supervisory Central.
Be a liaison with Cashiering Department for checks that are NIGO or not processed appropriately.
Process mail.
Cover front desk while receptionist is away at lunch.
Physical Requirements:
Classified as Medium level work and occasionally requires lifting 10 – 30 pounds to move files, equipment, or other items.
Requires significant fine finger dexterity to operate computer keyboards, mouse, and other computer/electronic equipment.
Walking and standing are required occasionally.
Requires physical ability to sit for long periods of time.
Specific vision abilities required include close vision, distance vision and ability to focus.
Education, Experience, and Skills Required:
BA degree and/or high school or technical school diploma.
Five (5) years' experience administrative and operations.
Substantial exposure and knowledge of data processing, word, excel and power point.
Excellent problem-solving skills.
Excellent written and oral communication skills including excellent interpersonal skills.
Ability to motivate in a team-oriented, collaborative environment. Must be a team player.
Ability to work at a fast pace and to respond to stressful situations with control and assurance.
Ability to organize, manage and control workflow.
Ability to convey technical information to non-technical audiences.
Flexibility in work schedule. Must be self-motivated, willing to change priorities at a moment's notice and work extended hours if needed.
Strategic Financial Partners is an equal opportunity employer.
See more open positions at Strategic Financial Partners